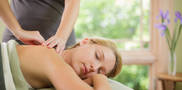 Travel Magazine Blog & Spa Boutique 
New Online Sister Websites & Travel Blog,
Appalachian Spa Magazine, Travel Leisure Guide Spa Life Style - consumer online guide topics on spas health beauty wellness skin care fitness, brands natural organic product body skin care lines and local Appalachian apothecary herbal aromatherapy product lines, spa adventure travel getaway destinations online resource. Exclusive online community for spas and spa owners, brands, industry professionals, consumers who enjoy spa travels.
Northern Eastern Southern USA Appalachian Regional Mountains & NE Canadian Highlands top best spa resorts day spas retreats vacations getaways travel destinations and local organic brands, top Appalachian & NE Southern US Spa products and the information. Photos Live Video Segments Social Networks
Appalachian Spa Magazine Travel Blog appreciates how spas make our lives better. We Live a life focused on improving our health and wellness easier and more pleasurable. The best spa products and destinations that contribute to this wellness inspire a kind of deep affection and appreciation nourish the body, the mind, and the soul with the pleasures that can become a way of life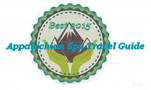 Northern  Eastern Southern US New England - NE Canada Highlands Appalachian Mountain Trail Spas 
NE Southern Appalachian Regions AL CT DE FL GA KY MA MD ME MS NH NJ NY NC OH PA RI SC TN VA VT WA-DC WV - Northern Highlands Canada: Labrador Belle Isle New Foundland New Brunswick Nova Scotia Ontario Prince Edward Island Quebec 
Spa Resorts Destination Spas Day Spas Himalayan Salt Cave Spas, Mineral Hot Springs Spas, Hotel Stay Spas, Specialty Life Style Niche Spas, Adventure Hiking Fitness Spas, Wine/Vino Spas,  Weight loss Detox Spas, Wellness Health Retreats Culinary Spas B&B/Inn Spas.
Luxury Spa Vacation Getaways  www.appalchianspatravelguide.com   www.appalachianspa.com