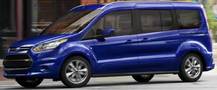 Destinations Starting From Airport AVL Asheville
All WNC Popular Fares Low Priced  
Singles 1 Couples 2 & Small Groups 2-6
Regional Airports Ground Transportation 
Asheville AVL, Charlottle NC, 
Greenville SC, Atlanta GA AP's Locations
Airports, Bus Stations, Trains Hotels, Conference Centers, 
Vaccation Rentals, Cabins/Lodging-Retreats
Trail Heads- Hiking Destinations- Waterfalls
Downtown - Outlet Malls/Shopping - Weddings
Resorts-Spas & Massage-Salon Service-Appointments 
Out Door Activities -zip line, rafts, air balloons, wind tunnels   
Music Festivals - Local Events Shuttles
Breweries - Wineries Tours
Serving All Asheville & WNC Areas Shuttles & Tours 
Popular Fares Priced From Asheville WNC: 
Pickup Drop Off Take Back- Return
One way (or) Round Trips
Appalachian Mountains - Trails & Smokey - Blue Ridge Mountains 
& Trails NC SC TN GA +

Appalachian Spa Venture Tours Guide retreats travelers are motivated to set out on healthy relaxing spa journeys of adventure getaway exploration. Is devoted to helping inspired travelers find and book the spa tour - retreat of their dreams. Dedicated to finding and sharing the most intriguing Appalachian Mountains Spa Destinations. Travel through Northern Eastern Southern USA Appalachian Regions New England and NE Canada to experience the finest spas, retreats, culinary traditions, Relax on the shores beaches and mountains while taking your path to better your health and wellness. Embrace finest spa resorts, natural cultural immersion while hiking the Appalachian trails or soaking in a natural mineral springs bath.  www.appalachianspaventuretours.com  Virtual Retreats Spa Travel Tours Getaways

Appalachian Spa Guide- Directory: Best Appalachian Spa Vacation Adventure Destinations of the Appalachia' Regional Mountains Northern Eastern Southern Mid Atlantic States - New England & Canadian Resorts & Spas Appalachai' States:  North Carolina South Carolina Alabama Florida Georgia Delaware Kentucky Tennessee Virginia West Virginia Maryland Mississippi New Jersey New York Pennsylvania Ohio Washington DC 
Province: New England  Connecticut Maine Massachusetts New Hampshire Vermont  Rhode Island and Canada-Canadian Highlands Appalachian Mountains : New Brunswick Newfoundland/Labiador Nova Scotia Ontario Quebec Prince Edward Island - Our New Sister Websites: www.appalachianspa.com  www.appalachianspatravelguide.com

We are the first "1st" Mobile On-site Day Spa that provides Spa Parties Event Services. In Asheville WNC For over 16 yrs & 38 yrs in business. 
You will enjoy these relaxing exquisite onsite spa services with us.
We help take the stress away! Tranquility At Your Door Step!
Massages Facials Body Treatments Hand/Feet treatments, Yoga & Stress Management Classes, Adventure Fitness Hikes, Cultural Wellness Nutritional & Cooking Classes, Custom Spa Vacation Travel Retreats Getaways, Music DJ Sound Engineer Audio Video Coordinating-Event Planning
Appalachian Spa LLC - Appalachian Spa Travel Venture Guide Directory Appalachian Spa Guide - Appalachian Spa Ventures Any Reproduction  of material pages without written permission is strictly prohibited, articles business concept name.
 Facebook    Facebook Mag     Google+   Pinterest    Instagram    You Tube    Linkedin 
Featured on Turner South Travel Three Day Weekend Vacation Show Spring & Fall 2006, Fox Travel & Greatest Escapes Travel Show 2007 & Discovery Health Travel Channel 2007 & 2008
All Business is Copyright © 2000-2015 All Rights Reserved Sitemap  Privacy Disclaimer About Us  Partners Contact Us  Spa Directory  Spa Guide   Spa Tours   Spa Magazine   Spa Blog  Links