Asheville All WNC Shuttles To/From Pick Up Drop Off Return Round Trips Small Groups 2-6 Per Trip
Asheville Event Shuttles Music Weddings Corporate $35pp Hendersonville Lake Lure Linville Lake James Tryon Black Mountain Mars Hill Brevard Highlands/Cashiers Lake Toxaway Sylva Maggie Valley Cherokee All WNC
Waterfall Drives Tours Hikes Adventure Spa Day Getaways
 4-6 Hour Tours Drives Hikes - Winery & Brewery's 
Pick up- Shuttle Start: 8/9am -  2/3pm Returns
Includes: Stop at Local Diner or Picnic Lunch Snacks Drinks Walking Sticks Maps and Onsite Adventure Massage Spa Service at your Accomodation $165pp
Our adventure scenic drives tours take you to the best waterfalls trails scenic views to enjoy through out Asheville Western North Carolina Blue Ridge Parkway Appalachian & Smoky Mountains Trails
Waterfall Hikes Drives Tours Shuttles 2-6 Small Groups Per Trip 4-6 Hour Adventure Spa Tours Excursions Enjoy Nature Scenic Views Trails Waterfalls Hikes Western North Carolina All Year Round 
Length: Over 150 miles round trips from Asheville - Bring Camera's
#1 Asheville / Brevard Loop Scenic Drive & Waterfall Hike Tour: DuPont Forest Looking Glass Graveyard Fields Crab tree Falls 215 Pisgah Hwy Lunch at Pisgah Inn or Picnic
Most favorite waterfall drive & hike from Asheville with plenty of beautiful mountain scenery along the way, and it's short enough to make a very enjoyable day trip from wherever you are staying near Asheville.
 #2 Asheville / Highlands Waterfall Hike Tour & Scenic Drive: Gorges State Park Upper Whitewater Falls Dry Falls 
#3 Great Smoky Mountains Waterfalls Hike Drives Tours: Soco Falls, Mingo Falls, Deep Creek 
#4 Chimney Rock Waterfall Tour: Catawba Falls Hickory Nut Falls Pearson's Falls Lunch at Purple Onion Brewery
#5 Blue Ridge Parkway Waterfall Hike & Scenic Drive Tours: Linville Falls- Caverns Excursions Winery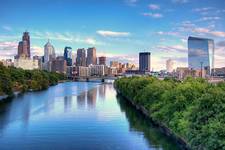 Appalachian Spa Venture Tours & Shuttles Drives 3 Day-Week Retreats: Set out on healthy relaxing spa journeys of adventure getaway exploration. Helping inspired travelers enjoy Appalachian Mountain Trail Spas Resorts Travel Destinations through Northern Eastern Southern USA Appalachian Regions New England Canada Highlands Appalachian Mountains to experience the finest spas retreats culinary traditions Relax on the shores beaches and mountains while taking your path to better your health and wellness. Embrace the finest spas resorts natural cultural immersion while hiking the trails or soaking in a natural mineral hot springs bath. 
We'll design your upcoming spa retreat vacation getaway adventure retreat exactly how you want it. Ultimate adventure spa shuttles in a variety of lifestyle niches. www.appalachianspaventuretours.com 
Email: info@appalachianspa.com & reservations@appalachianspa.com Office: 828-333-4134 or Cell/Text: 828-230-1441