Asheville Shuttles - To/From - Pick Up Drop Off - Return Round Trips Packages Asheville Airport Spas Hotels Casinos Cabins Outdoor Activities Locations Asheville AVL Charlotte NC Greenville SC TN
100 mile radius Asheville Shuttles Drives 1-6 Small Groups To/From All WNC Locations Asheville Hendersonville Lake Lure Tryon Saluda Columbus Brevard Highlands/Cashiers  Lake Toxaway Franklin Waynesville Maggie Valley Cherokee Robbinsville Dillsboro Lake James Morganton Hickory Shelby Charlotte $25-$100
Waterfall Drives Tours Asheville WNC 1-6 Small Groups Per Trip
 3-4-6 Hour Tours Drives - 
Pick up Start: 8/9am -  2/3pm Returns
Our scenic drives - tours take you to the best waterfalls to enjoy in western North Carolina near Asheville, including the Blue Ridge Parkway and the Appalachian Mountains Trails An extensive guide and directions to waterfalls We suggest mapping out your trips.  Often, you cannot rely on your GPS to locate these waterfalls and the best mountain roads to take. We stay on state or U.S. highways to guarantee you don't end you on a difficult dirt road deep in the mountains!
1-2-6 per trip Water Drinks Snack Fruit Treats Included..
#1 $100 

 Asheville / Brevard Loop Waterfall Hikes Tours & Scenic Drive: DuPont Forest, Looking Glass, Graveyard Fields Length: 100 miles Round trip from Asheville This is our favorite waterfall drive from Asheville with plenty of beautiful mountain scenery along the way, short enough to make a very enjoyable day trip.. 
 #2 $150 Asheville / Highlands Waterfall Hike Tour & Scenic Drive: Gorges State Park, Upper Whitewater Falls, Dry Falls Length: 170 miles  Round trip from Asheville There are so many waterfalls on this route, it would take you a few days to see them all. Or save a few for your next trip
#3 $100 Great Smoky Mountains Waterfalls Hike & Drive: Soco Falls, Mingo Falls, Deep Creek Length: 100 miles Round trips
#5 $100 Chimney Rock Waterfall Hike Tour: Catawba Falls, Hickory Nut Falls, Pearson's Fall Length: 90 miles Round trips Begin this tour in Old Fort, 24 miles east of downtown Asheville on I-40. Then travel south to Chimney Rock and Lake Lure area, and on to Saluda. Both Chimney Rock and downtown Saluda has great shopping dining options Or we'll stop downtown Hendersonville. 
#6 $200  Blue Ridge Parkway Waterfall Hike Tour & Scenic Drive: Linville Falls, Crabtree Falls, Graveyard Fields Length: 210 miles Round trip from Asheville This 105-mile stretch of the Blue Ridge Parkway is one of the most beautiful and highest drives in America. There are many great stops along the way, including Mt. Mitchell, Craggy Gardens, Folk Art Center, Mt. Pisgah and many overlooks. This drive can easily fill your day. Remember, to return to your starting point, this is at least a 204-mile trek! Reduce driving time taking a faster route to starting point on the Parkway drive it one-way.
Waterfall Safety: Although beautiful to see, waterfalls can be very dangerous. Wear Comfortable Clothes Supportive shoes Swim Wear. Every year, people fall to their death after a slip on wet rocks above and around waterfalls in the area. Never climb or slide on waterfalls, or swim, wade or play in the water above a waterfall within 300 feet. Climbing on rocks using your hands is prohibited. Supervise children closely and keep pets on a leash. It is easy to underestimate the slickness of rocks and the strong flow of water. Stay on the established trails enjoy the views from overlooks.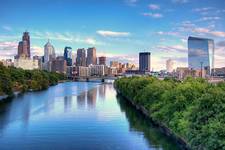 Appalachian Spa Venture Tours & Shuttles Drives Day-Week Retreats Travelers are motivated to set out on healthy relaxing spa journeys of adventure getaway exploration. Appalachian Spa Venture Tours Guide - helping inspired travelers find book the spa tour of their dreams.
Spas Resorts Travel through Northern Eastern Southern USA Appalachian Regions New England Canada Highlands Appalachian Mountains to experience the finest spas, retreats, culinary traditions, Relax on the shores beaches and mountains while taking your path to better your health and wellness.  Embrace finest spas resorts natural cultural immersion while hiking the Appalachian trails or soaking in a natural mineral hot springs bath. 
We'll design your upcoming spa retreat vacation getaway adventure retreat exactly how you want it. Appalachian Mountain Trail Spas Travel Destinations. Ultimate adventure shuttles in a variety of lifestyle niches. www.appalachianspaventuretours.com 
Email: info@appalachianspa.com & reservations@appalachianspa.com Office: 828-333-4134 or Cell/Text: 828-230-1441